I've had a handful of queries about the embroidered diaper covers in my last post. Although I did use a vintage pattern from my collection, I added the short row back shaping and leg ribbing from a lovely pattern that you can use to use to make something very similar. This is the "Diaper Covers" pattern from
The Expectant Knitter
by Marie Connolly of
StitchDC
.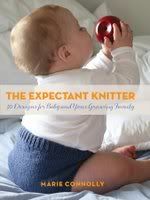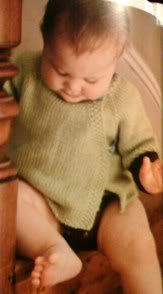 And speaking of Stitch DC, I had a chance to visit both Stitch DC stores when I was in Washington on a work trip last month. They were lovely! I was looking for local "souvenir" yarn, and was able to get some beautiful handspun, hand-dyed lace weight yarn made by one of the women who works there. The Georgetown shop has since closed, but I hear that the Capitol Hill shop is expanding! You can read all about it on Marie's blog, linked above.
The yarn for the Diaper covers was KnitPicks Risata cotton and elastic sock yarn. It comes in bright colours, is machine washable, and extremely soft and comfy for baby clothes.
The embroidery was a unique feature that I added. Everyone who has mentioned it to me says they love the dinosaur. Well.... this green dino was
supposed
to be a giraffe! At least, that's what I started out with, but by the time I finished the head, I was thinking that it was more like a dinosaur with the green pearl cotton, so I changed the body and legs and tail and...Dino it is! I did the embroidery freehand, but after the fact drew up the chart to share with you: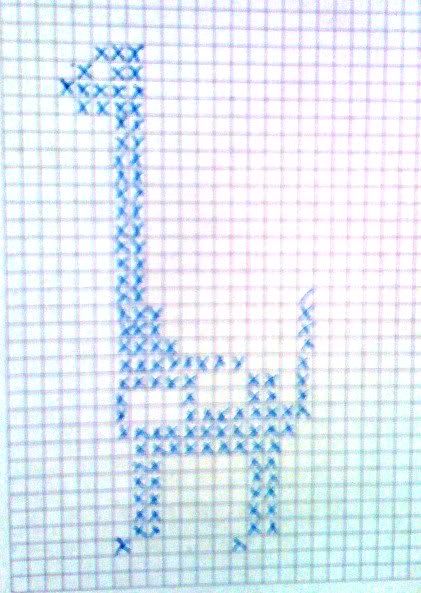 The elephants were totally random - I wanted to do one elephant but made it too small so I added another beside it and then decided I wanted a bit of colour, so I added a third elephant in the light blue pearl cotton! I'm not sure they're completely successful, but they're cute so I've charted them out for your use too: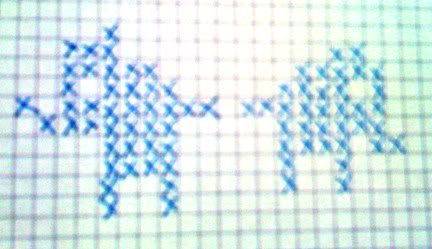 The swallows chart is from a
1920's crochet sweater pattern
and can also be found on Ravelry as the
1920 Retro Bird Filet Square
, though the link leads to the same online sweater pattern with its flying swallow charts.
So there you have it - Cushy covers for cheerful babies! I've just finished some brithday knitting and will show that after it's opened byt he recipient next week. In the meantime, I'm working on some wonderful natural wool soakers (another Vintage concept!) with handspun wool.