This week, circumstances have lent themselves to much knitting, primarily because I had to go to a conference for work. I had helped organize for it beforehand, but on the day, didn't have to present or anything. So as I was sitting in the audience, I rummaged in my bag and found a take-along project that I usually knit on in waiting rooms, etc., like when I'm getting an oil change (something else that happened this week). So I finished! And here they are:
Broccoli Driving Mitts
1 skein of Kuigo (a discontinued green)
size 4 DPNs and one tiny clover plastic circular sz 4
suede mitten palms (from Fiber Trends)
This is my
One Skein of Koigu Gloves
pattern...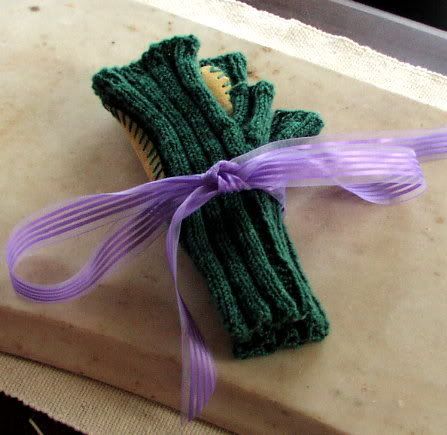 and the palms: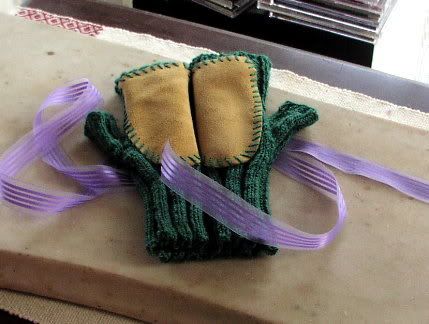 Now, a mystery shot of something I'm working on, because I want you to see my pretty Japanese tulip blocking pins! I got these from Knitpixie.com...