Instead of FOs and WIPs, I have more travelogue for you. I just returned from a work conference in Providence, Rhode Island. I stayed in a hotel near the Capitol building - beautiful!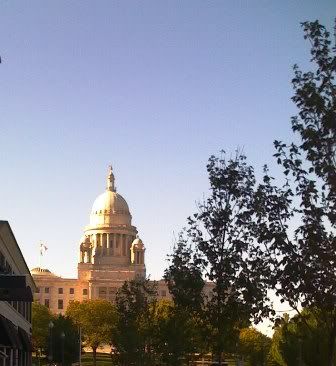 Since it's spring, flowers were everywhere in restaurant window-boxes!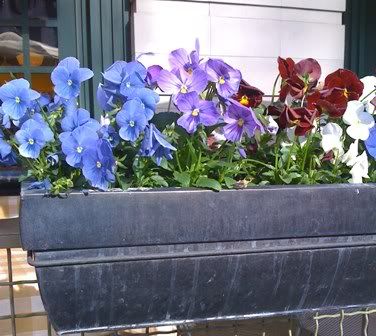 Speaking of restaurants, we ate at
The Cheesecake Factory
! (I recommend the fried macaroni & cheese) I gained several pounds eating this desert, the Godiva Chocolate Cheesecake --->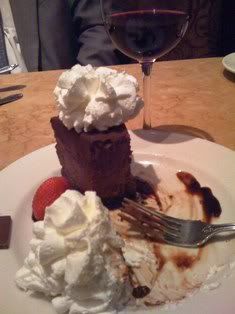 And only 7 minutes away (driving) I found
Fresh Purls
, a
very
charming little yarn store in a pretty neighbourhood. While I was there, a lively knitting group or class was sitting around the table in back and it sounded like they were having a wonderful time! The friendly owner gave me permission to take a photo for my blog...
My (non-knitting) co-worker was waiting
very
impatiently in the car, so I only had the chance to look at one wall of the shop. However, I managed to do extrodinary damage to the budget in just 15 minutes! (excuse the sight blurriness of my iPhone photos - I'm just learning how to use my phone camera)
Nestled amoung many wonderfully intriguing fibers, were two bins of Madeleine Tosh yarn!!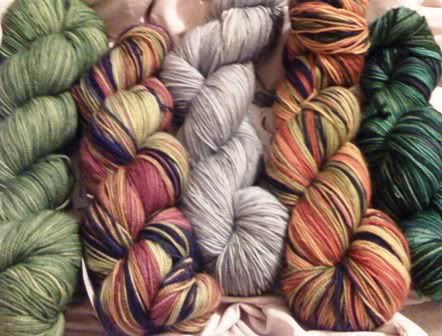 The colours are more vibrant than this photo shows, but the tones are correct. From left to right, I got Jade, Peacock, Mourning Dove, Fireside, and Pool. At over 400 yards to a skein, I should have a lot of options for how to use these yarns.
There was also a rack of Rowan Studio booklets, including a couple I hadn't yet seen: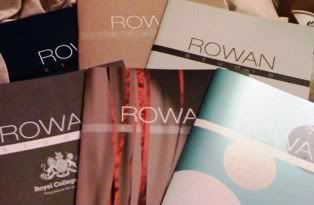 The newest one, on the bottom right with the polka dots on the cover, has so many summer sweaters I want to make!
These two simple, easy-knit boleros will be perfect over summer dresses: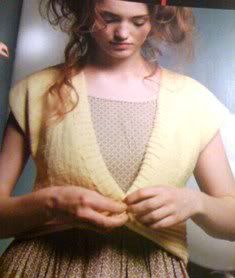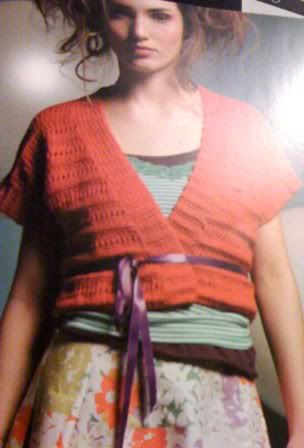 And this more formal sweater with its all-over lace pattern will be a good work sweater for me.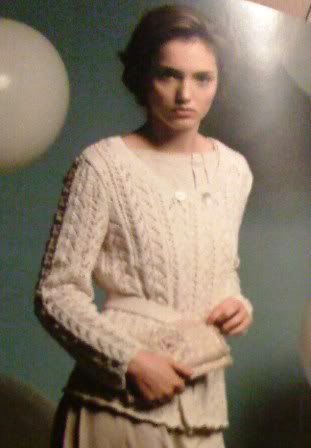 The trip was very successful in so many ways. Now I just need to recover from long drives, extremely on-edge colleagues, and hotel beds. It's Friday! Horray!