Life is certainly fast and furious these days! its been only four days since I updated my journal, but it seems like a week's worth of events have gone by... no wonder I'm so exhausted!
I am designing another pair of socks, using the Esprit yarn from Elann.com. This yarn has a minute amount of elastic in it, and is otherwise cotton. It is half the price of Cascade fixation, which is the same composition, but I think the Esprit colours are nicer! This colour is, I think, called Rose Garden. The photo turned it into a kind of bright red and pink, but it is actually a beautiful rose colour and the what looks pink in the photo is a subtler rose-grey. It really looks like a rose garden in the fall, doesn't it, when the greens are muted to silver and sable?
Since today was payday, I did splurge a bit on this new knitting book: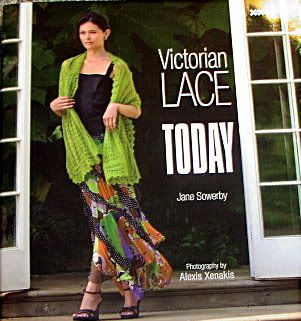 Let me just say, if you're going to buy this book, do it through Amazon - its much less expensive! Its all lace. And much of it is Vintage lace patterns, which as you know is my greatest knitting passion... for my knitting friends who want to see what's inside, here are a couple of shawl patterns that fall in the category of desirable...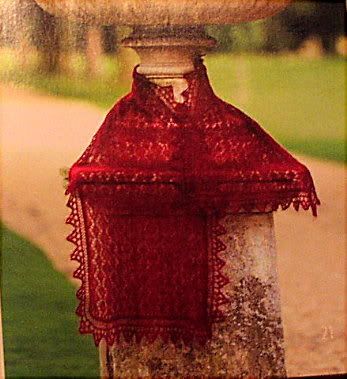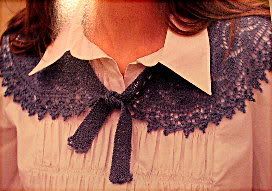 The patterns are very well described and have charts, and there are so many! And there are sections on knitting patterns from the 1800's and Weldon's Practical Knitter (a newspaper type knitting magazine that I've always wanted but never found).
Finally, on the yarn front, a dear friend wanted to give me a cheer-up gift because of the minor surgery I went through recently, and asked what I wanted. I said "
Habu!
" Habu is a Japanese art fiber company in New York city. You can walk in and view their marvelous silk and exotic yarns and purchase right there, but you can't get it anywhere else. My friend found that two online companies are starting to sell Habu - naturesong.com and pureknits.com. I thought this gift would be at most, maybe one or two balls of their silk and mohair, (and it should have been - my friends are way, way too generous! I'm very grateful.) but
this
is what came in the mail yesterday!!!!
Its just amazing. Its a couple of sample packs that contain a ball or two of each of the different yarns. Aren't the colours beautiful? The cones are laceweight baby alpaca in a natural camel colour. There is 100% silk in shiny and matt, and silk boucle, and something called Paper, which is actually linen and alpaca, and a wine-coloured cashmere lace-weight. Two of the silk and mohair balls are hand-dyed with brown, tan, and black and the other is green, dark and light... each is enough for a lace scarf in one ball! Good thing I have that new Victorian Lace book, no?