I've been knitting for some time on one of the patterns from this year's
Jane Austin Knits
from Interweave... you can see how I love these editions by how well-thumbed my magazine is. There are usually several patterns I want to make and I find them very satisfying for my vintage-loving heart. My well-worn mag: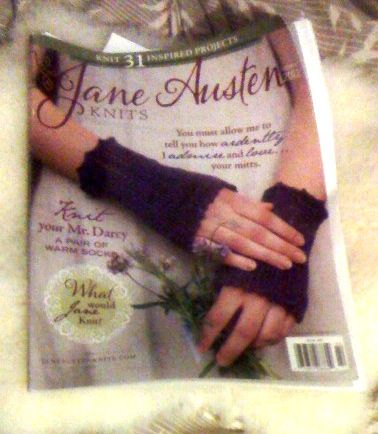 One of my local yarn shops has been holding a Jane Austin Knit Night throughout the summer and each person is knitting a pattern from either the first or second Jane Austin magazine, or the newer Jane Austin crochet book,
Austentatious Crochet
. Most of my compatriots of the yarn store are knitting this sweater from 2012 magazine: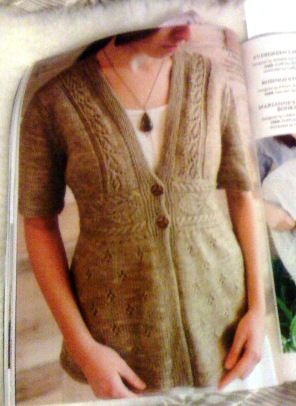 It's beautiful, isn't it? The construction is in a few pieces going in different directions to make the lace parts just right, and picking up stitches to minimize seaming afterwards. Projects are coming out swimmingly - after we all got involved to figure out the directions. I needed something more mindless and soothing, however.
The pattern I chose is
Margaret Dashwood's Shawl
by Joanna Johnson. As you can see from the pictures, it is a repetitive and soothing knit - just what I was longing for! This shawl is a brilliant wisp of simple garter stitch and lace knitting with true vintage construction, style, and appearance. I love it beyond reason and want to make more, experimenting with different yarn weights and needle sizes.
This first one I'm making, which I've named The Nile for various reasons, is out of Frog Tree's Alpaca Sport Melange - a heathery green that looks not only like weeds along the river but like a real hand spun vintage yarn. My shawl will look like it came from Margaret Dashwood's shoulders just yesterday!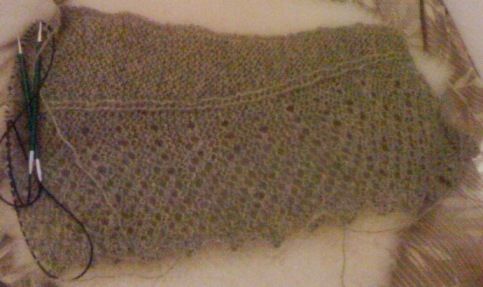 If you plan to knit this, please keep in mind that the pattern was designed for a pre-teen or young girl. If you are making it for an adult, you'll want to add yarn and pattern repeats - keeping track of your mid-point, so your decrease side will be symmetrical. I added one ball, or 215 yards, to mine.
Margaret has always been one of my favourite characters in Jane Austin's Sense and Sensibility. I like her complete innocence and abandon - the way she relates to her two older sisters: who at times seem as close as twins. It obvious that she is much loved - and I love her keen interest in the world around around her. One of the most delightful scenes in the movie that stars Emilie Francois as Margaret, is when she is hiding under the library table and her sister Eleanor and visitor Edward begin to sprout outrageous facts about the source of the Nile River - causing her to pop out from under the table to correct them!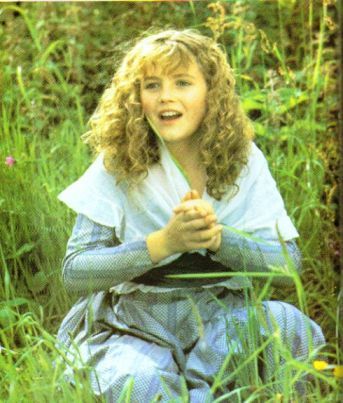 My day is long today, full of tasks left undone from my last two weeks of surgery and recovery, so there's no movie-watching planned - tasks like laundry, lawn mowing, and groceries that really eat up the weekend hours. But soon. Soon in one of these days coming up I'll rewatch Sense and Sensibility as I knit my Nile-coloured Margaret Dashwood shawl.