Recovering from being sick is good for one thing: doing little things while lying on the couch and watching old movies. Here is what I have been doing to be productive while being sick: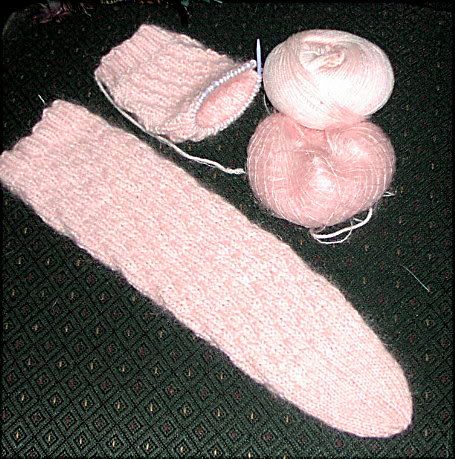 These are the silk and (a little bit of) cashmere comfy spiral socks... they fit surprisingly well and I could definitely wear them with a clog or a croc!
I also Made this 1918 shawl pattern: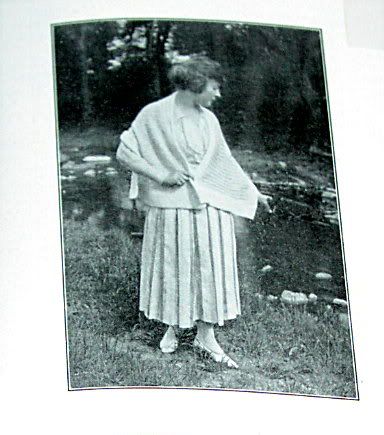 Here I am wearing it in the mirror, but....as you can see...(or not see) the flash is in the way: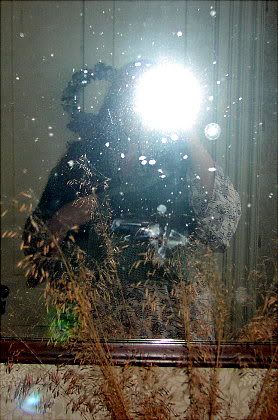 SO...another picture, so you can see the colour and stitch pattern, which is so vintage...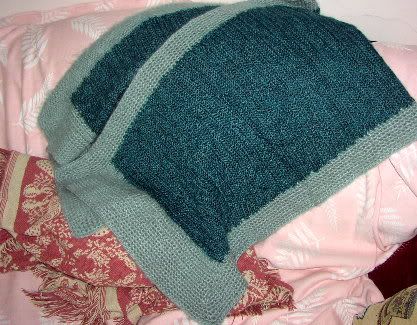 Here is the Original 1918 pattern, if you want to try it. Its crochet, not knit... I used an old yarn from my stash that isn't available anymore, but it was similar in feel to Nashua yarns wool, which is so soft with vibrant colours. Vicuna is actually closer to alpaca wool than sheep wool.. The border yarn had angora in it, which is what makes the little bit of yarn 'halo' around the edges...Its so comforting and soft.
Shawl
7 balls Fleisher vicuna yarn
9 balls Fleisher superfine angora yarn
amber crochet hook, size 6 (our current size G)
Gauge: 7 stitches = 2 inches; 4 rows = 1 3/4 inches
Stitch pattern:
1st row - single crochet
2nd row - Put hook in the front loop from the back and make a single crochet. Turn, chain 1 at the end of every row.
Directions -
With Vicuna yarn chain 61 stitches
Repeat 2nd row until scarf measures 1 1/4 yards long
Then work single crochet around scarf, making three stitches in each corner.
Fasten off.
With angora yarn work across each end, work 9 rows of single crochet
Continue the 8th row of last end around scarf.
Join and turn at the corner.
Work 7 rows even. Fasten off.
Okay, now I really have to go have an English muffin and a pot of tea!