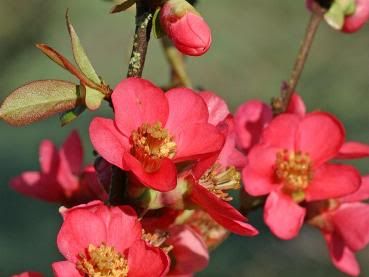 I've been much enamoured of a new company that started recently,
Quince & Co
, in Maine. This company comes from the creative genius of
Pam Allen
, who has written so many patterns and books that we love, knitting designer Carrie Bostick Hoge and the mill owner, Bob Rice.. As soon as I saw their colour palette and marvelously unique pattern line, I felt that urge to dive in!
Here are my yarns (not quite all of them):
This is the one-ply bulky yarn called Puffin in "Honey", with their fingeringweight Chickadee and another Puffin in the colourway "Pomegranate".
I also have the incredibly soft Lark yarn in "Dogwood", an Osprey in "Honey", and a Chickadee in "Dogwood".
The aesthetic of this company is so in tune with my dreams of days on the ocean in winter.
The scarf pattern in the top left is the garter-stitch Puck's Scarf. Then, (going clockwise) I have the Effie Beret, by Melissa LaBarre, the Belle Ascot, by Carrie Bostick Hoge, and - my personal favorite - the Medieval-looking Kelpie Cap, by Pam Allen.
I am currently working on the Kelpie Cap, and the Puck's Scarf, both in Quince's "Honey" colourway. I also have a skein of Peacock, to make the beret as pictured. The ascot will be in the Pomegranate, and I'll use the Puffin Pomegranate for an Ysolda's Urchin - a pattern I love.
I'm bringing my knitting to a Red Sox game at Fenway today, so four hours of Puck's Scarf Baseball Knitting! Hooray!