We went on a field trip to find the beautiful Quince Yarn in it's natural habitat, and arrived here (This is the moon over the ocean...):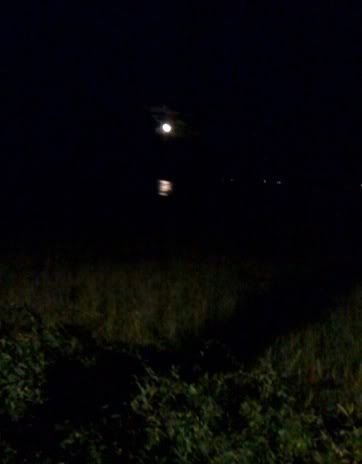 We rose just as the sun did, and of course, the first thing we did was walk on the ocean and look for sand dollars...
By full morning, our vista looked like this, the bright moon a ghostly echo of it's bold evening presence: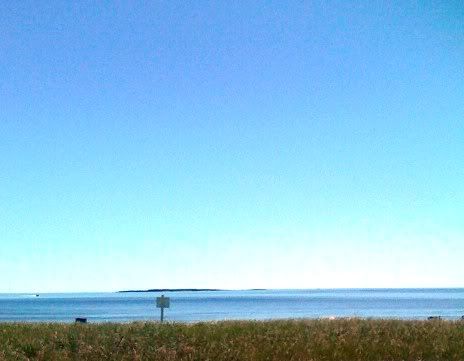 But, soon we were off to find KnitWit, the LYS that carries Quince in all it's yarny glory, in person, where we could peruse all the colours and touch the squishy fibers. There was a fair in town, called PICNIC that distracted us, and lots of beautiful town buildings: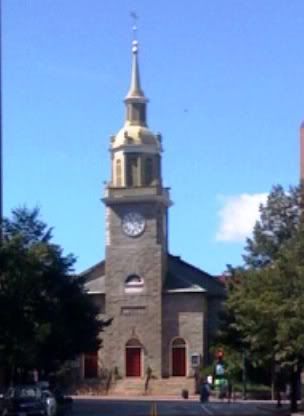 and even an old cemetery that captured our curiosity. KnitWit is right across the street from this cemetery full of intriguing ancient headstones, each with its own sad story, like this one of Mr. Clark Hall, who died in 1827 at the age of 23: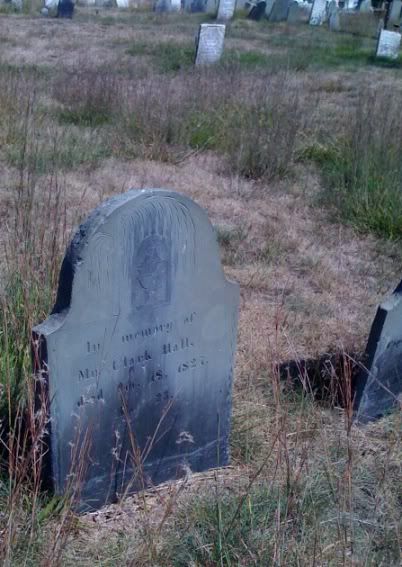 But finally we passed under the door lintel and spent a long time on the yarn wall. KnitWit was sorting a new shipment of Quince that included a new natural linen yarn that was very lovely.
I almost came away with one of every colour of their current line! But I restrained myself to projects that are percolating in my ocean mind...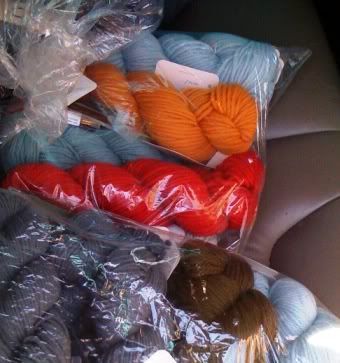 (from the top) Glacier, Apricot, Bird's Egg, Winesap, Marsh, and Storm...
Time for me to head to the beach with my knitting bag and start making inroads on my beautiful new stash!