It's never the wrong time to prepare for a good snow storm, right? Somewhere in the world, it's winter (I think it's the midst of winter for my friends in Australia)! And soon enough, our short summer will be packing up the picnic basket and trundling southward. So I have begun preparing already!
Last winter, we had such desperately icy temperatures that dog-walking was actually painful. So I've started with Balaclavas.
I used Blue Moon Fiber Arts mediumweight Socks That Rock in the colourway,
Manly, But I Like it Too.
It turned out nice and squishy and stretchy and fits the recipient perfectly!
This is the pattern that I was following,
Balaclava by Nanette Blanchard
: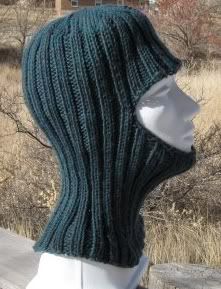 and even though my own balaclava photo looks somewhat unprepossessing, I can assure you that it looks just as neatly snug, and fits just right over the chin and nose, when it's worn!
I'm now going to make one for myself and am trying to decide what colourway to use. I'm seriously considering this one, a STR Rare gem acquired in a trade...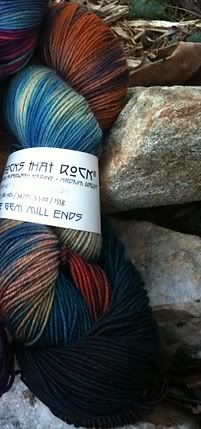 or this one, with its little bit of green (my favorite colour):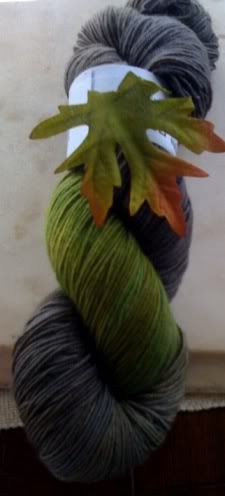 Or perhaps I should really break out and make something that can be seen in the dark, like orange or red! No, I'll probably stick with my muted colour palette, but maybe I should make colourful hats for the dogs!