More scenes from Portland... an idyllic drive around the coast while knitting...
This is the lovely Portland Head Light. I had a hard time getting this picture, because a goofy guy kept walking back and forth in front of my camera after he saw me trying to take a picture. But I held out, and eventually he wandered out of the line of sight. He's there on the edge, though, lurking just outside the crop-line.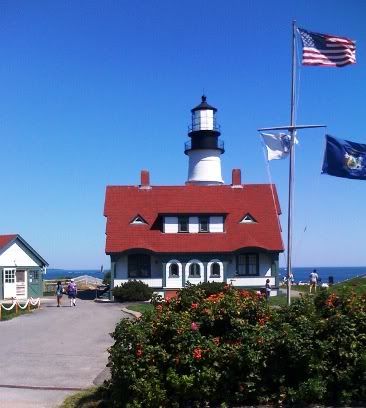 A beautiful high-masted sailboat came around from behind the lighthouse, headed for the bay off the city of Portland: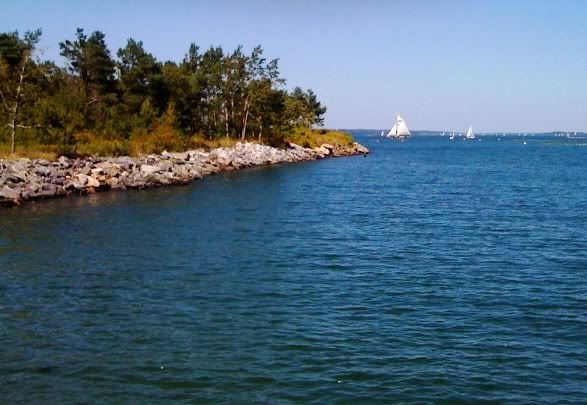 It passed behind this second little light, traveling very fast... This light is across from the several little islands just off the coast. You can see an old fort on one of these little islands to the left...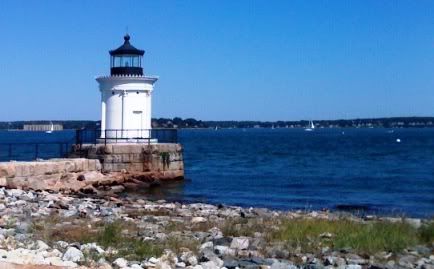 The sailboat finally headed for the cove that edges Portland's curved waterline. I was able to follow its progress all the way in...
Meanwhile, I knitted on my Puck's Scarf with Quince & Co Osprey in
Honey
: