...and speaking of sand dollars, one of my favorite seashells...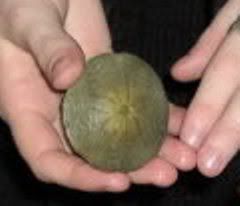 I am drifting along on the waves of a new pattern:
The

Brat Sister

hat
by Grace Akhrem, using Swan Island Worsted in Robin's Egg Blue. As you can see, the design on the hat top makes a perfect sand dollar!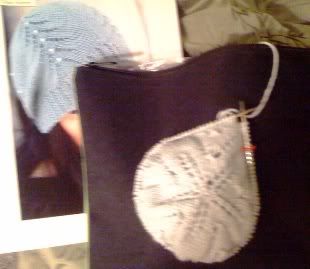 This pattern using size 3 needles, so it's not ideal for worsted weight, but the Swan's Island is a fairly light worsted and its working well. My winters are spent in a state with rather brutal snow storms (hard to imagine in this 90 degree F weather!), so I wanted a hat with more heft than the original fingering weight version yielded.
I got my copy at
The Loopy Ewe
, but it's available at a variety of online shops. I found the cast on and first 3 or 4 rows to be a bit challenging - sort of like juggling porcupines when the first 5 stitches on size 3 DPNs needed to be joined and then increased in each stitch. After that is was super easy and fast, fast, fast!
I hope that when I'm in the midst of ice and snow this winter, I'll remember my idyllic days by this oceans this summer.