I've been at a conference: Boston!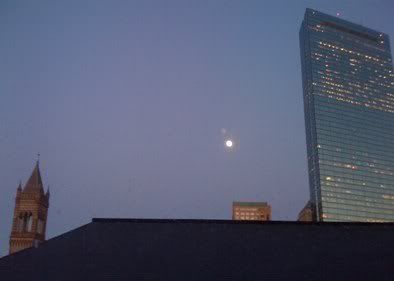 and this is what I did there (while listening with half my attention): Doodling!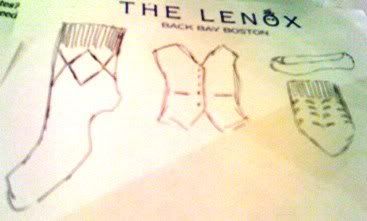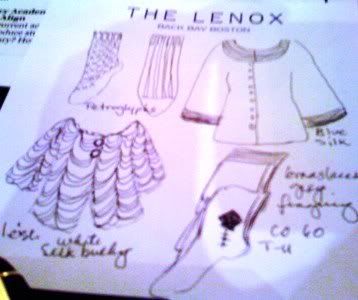 These are either patterns I want to add to my queue, or designs I am creating for 2009... Of course they'll probably morph greatly by the time I actually really do something with them...probably....maybe...
This bottom picture starts with my two Petroglyphs sock pairs. One in the Leyburns of course, and the other - a light sport weight - in the Thuja pattern perhaps... colour matched socks for my sister and her boyfriend. Then, the lovely cardigan from the recent Knit1 magazine - I already have the Manos silk & merino yarn for this in a deep blue. The next is Liesl, a sweet sweater pattern by Ysolda, that I've waned to do for a long time. I've considered various yarns, including a new silk yarn in an Owly colourway that I got from an infrequent yarn shop on a business trip... and finally, another pair of the 16th century stockings, this time in a very soft Lorna's Laces grey fingering weight.
Who knows what will really result from my knitting plans? I just got the new Interweave Crochet and there are at least 3 sweaters I want to make from that - especailly the cover sweater!