I'm in heaven at the moment! Why? Because the postman brought a package today - a vintage knitting book!
The 30's Family Knitting Book
by Jane Waller. This is the same woman who wrote
A Stitch in Time
so I know her choices are so wonderful!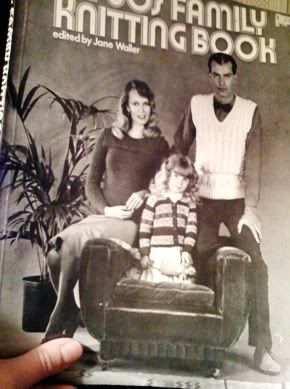 This book was published in 1981, so the cover shows a typical 80's family in retro-looking knits. But when you open the book, the patterns and photos are directly from 1930's British sources! What a find!
Here are some beauties:
The typical 30's blouse
A stylish 30's woman's underpinnings...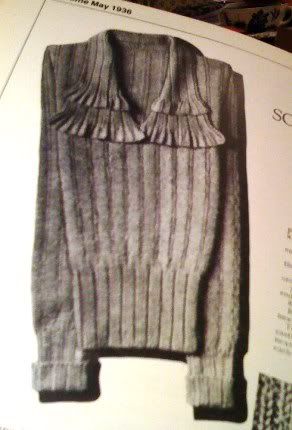 The most beautful sweater!! Imagine it in powder blue cashmere!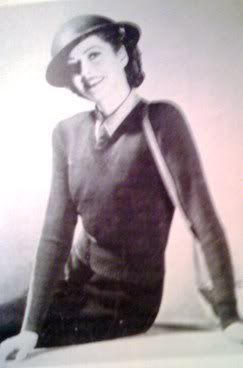 ...and a useful sweater for the Army woman...
I have to make some of these this winter!
Now I must go and warm up. I've been outdoors in the snow and I can't stop shivering and shaking!