Somehow I injured my back sliding on the ice this past week, or maybe having too much fun over the holidays, and have had to spend a lot of time laying flat. This has actually been good for my knitting!
I started my socks for the Socks that Rock
Leyburn Socks
Knit Along on Ravlery! I'm using BMFA STR in Petroglyphs.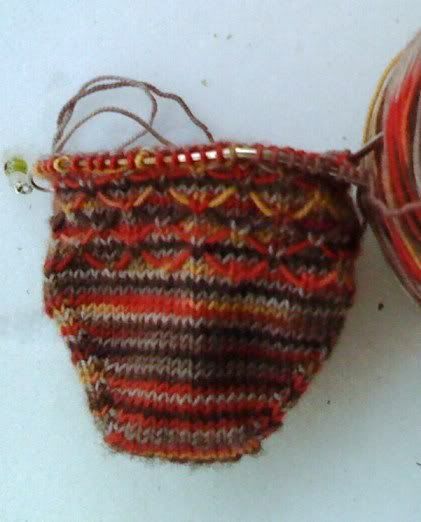 After these few rounds on DPNs, I decided I wanted to switch to a small circular needle. At the LYS, I discovered this lovely Pagewood Farms sock yarn sitting innocently and unsuspectingly at the counter. It hadn't even been entered yet in inventory when I scooped it up to come home with me....The light green is Yukon - Merino, Bamboo, and a touch of nylon in 450 yards. The dark green one is Denali - a very soft and cushy Merino and nylon; again in 450 yards. More socks! Socks for Everyone! Hurray!!