More friend-list knits to show you this morning!
Here are Tethy's Erin Lace socks, made with one skein of Lorna's Laces Shepherd Sock yarn in Sherbet (washable) w/ re-enforced heels and toes:
This is a really mellow coral colour - not bright pink. These socks should have used two skeins, but for some reason, these particular skeins were Huge and I used only one.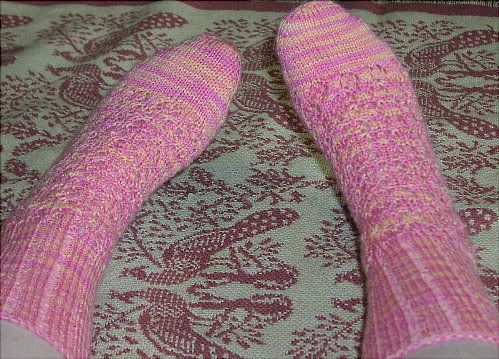 They were made toe-up (like most of my socks these days) with short-row heels.
Here are the Peaceful Feelings Yoga Socks that I've been talking about for so long.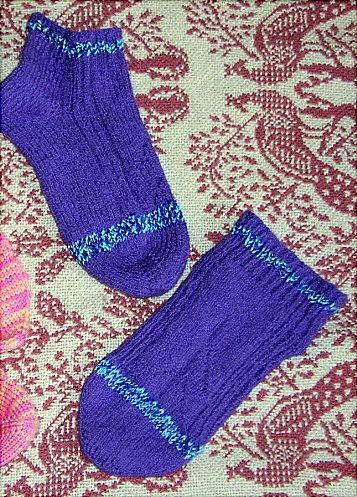 You can see the double Peace symbol just faintly on the foot.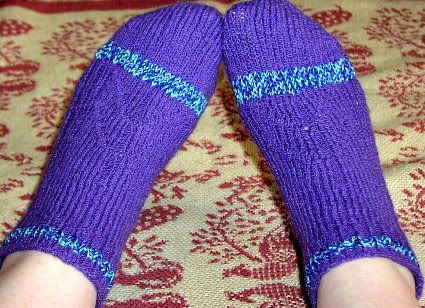 These were made with one ball of Cascade Fixation cotton/spandex yarn with a little bit of Cotton Classic for the stripes, toe-up and short-row heels. I can picture Karen wearing these to her meditation class...They are incredibly comfy because the cotton is so soft and they hug your foot. I can't wait to make a pair for myself!