I finished my Sherlock Holmes "Sign of the Four" socks tonight and couldn't wait to show them!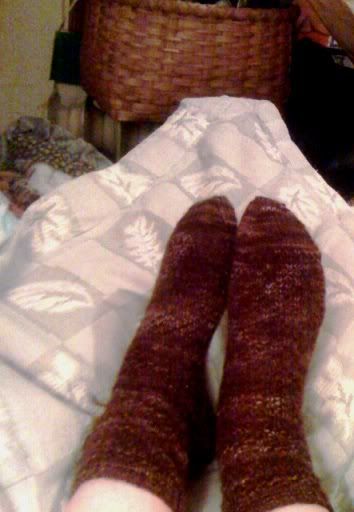 They are so incredibly soft and got even softer when they were blocked because of the cashmere yarn. And the yarn, which looked like a shaded solid in the skein turned out to have just enough subtle variegation to make a tweedy fabric...
Yarn: Serenity Sock from Zen Yarn Garden, colourway: Hound of the Baskervilles
Size: Small (foot 6.5)
Needles: Signature Needle Arts DPNs size 1.5 (2.5 mm)
Pattern: The Sign of the Four by Anne Hanson
Love Love love! I think I'll have to make a matching pair for the little guy!
The diamond pattern: