Another sweater for the little guy is finished. I just can't seem to stop making these, and he's growing like a sunflower, so he needs a new size every couple of months!
This one is called Cheeky Monkey: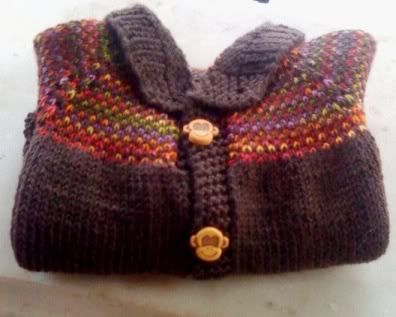 Yarn: Louet Gems (100% washable merino) Sport weight, 2 skeins (Used 1.5 of the skeins)in Chocolate
Madeleine Tosh Sock (100% superwash merino) Fingering weight, 1 skein (I used about 1/10 of the skein) in Rhubarb
Needles: Hiya Hiya interchangables in size 4; Brittany DPNs in size 4
Size : 1 year (22 inch chest)
Buttons: Monkeys!!!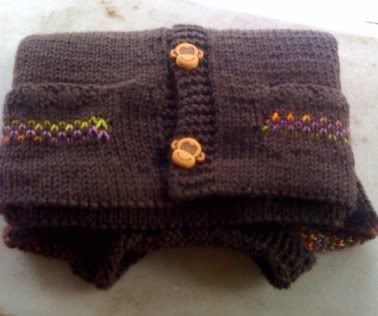 I love the little pockets. I like to put pockets on all my sweaters, even infant sweaters. It gives you place to clip a little toy or other tiny necessity.
My bf liked this sweater so much, he wanted me to make a big size for him! It would be cute for a guy with a shawl collar....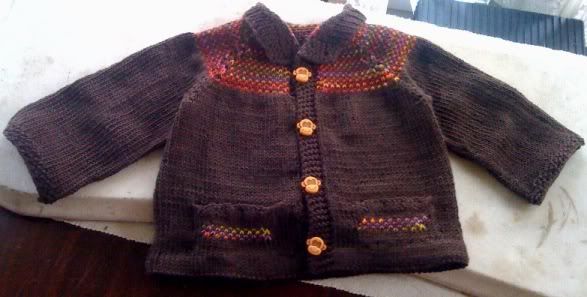 My next sweater for the small guy is going to be a Doctor Who style sweater... can't wait!