Although vintage knitting and crochet is my passion, I do have a thing for vintage sewing patterns. I've used many of these, even making a silk wedding dress last summer from an original 1930's evening gown slip pattern.
I just can't resist picking up these vintage patterns when I find them in the charity shops and thrift stores! But I know that there are many beautiful patterns I'll never use. I plan to put them in my Etsy shop:
This charming bathing suit and oriental-style coat pattern seems to be from the 1940's.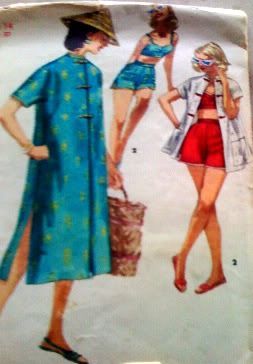 Here's another bathing suit from 1967 - I love the low-hip bell bottoms!
These two skirt patterns are probably 40's again, or maybe very early 50's... Look at those Tiny waists!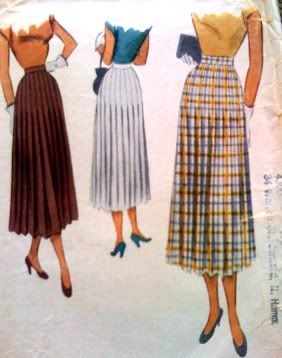 and finally, this gown... the pattern number is listed on some vintage pattern sites as the 30's but the style of the pattern cover and the hairstyles and the style of the gown itself looks to me like late 40's or very early 50's, like 1947 - 1951. Can't you just see some 1949 high school ingenue going to her prom in this gown?
I love all of these and can so easily picture them sewn up and designed in very cute ways! But I know I'll never take the time from my knitting and knit designing to do that. I'll leave it to more clever fingers than mine!