Here is my latest project...I call them Butterfly Slippers, because they're for my internet friend, Mingbutterfly. This is from a vintage pattern, that I modified to be higher around the ankles (for warmth). The yarn is Balzac washable wool. I love it. Its study and soft - perfect for slippers! (PS - I only tried it on for one second on a Very clean foot.)
My project before this was for Julie. These are from Louisa Harding Kimono Angora, and only used one skein. The pattern is from the Louisa Harding Winter Landscapes book.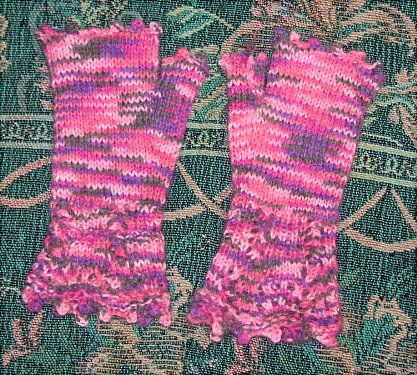 I'm not very sure about the pooling of the colour on the palms, but the the variegated yarn looks great on the lace part. Here is a close-up of the lace: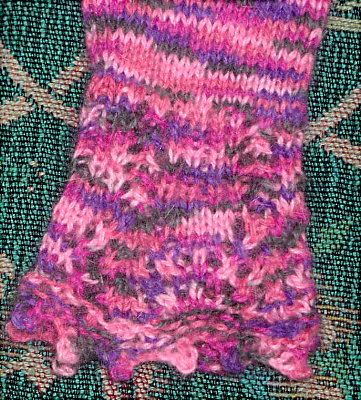 I have a beautiful skein of Noro Silk Garden in deep blues that Julie sent me and my next project will be a hat for myself! It is freezing here and I have no hat! What's that saying about the cobbler's children going without shoes???