Holly got her Secret Garden Shawl in the mail today, so here are some photos:
Folded before blocking; this one is the best depiction of the colour...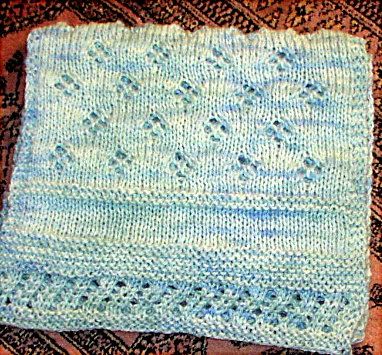 and here is the shawl laid out flat while blocking so you can see the stitch patterns - walls, hedgerows, and flowers...
The yarn was a beautiful handpainted merino that I got at the sheep and wool fair... It was knitted to 56" long and was 72 stiches wide...
I'll be writing up the pattern sometime…