From THIS:
to THIS: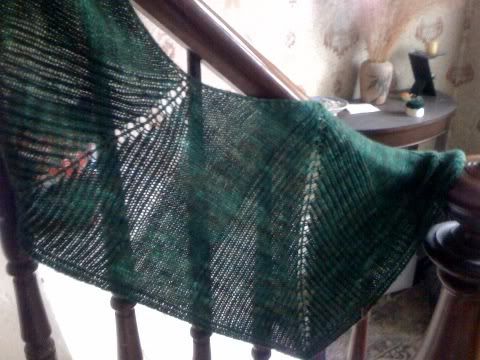 in 20 days!
This is my
Herbivore
for Camp Loopy Project One. I used just over one skein of yarn - Alisha Goes Around, Panoply of Peacocks in the colourway Deciduous - to meet the 400 yard requirements for the challenge. If not for this yardage requirement for Camp Loopy's first project, I would have stopped when the first skein ran out. At 360 yards of soft, cushy cashmere and merino blend it was the perfect size for a shawlette/scarf. With the extra 55 yards I put into it, its a full sized shawl.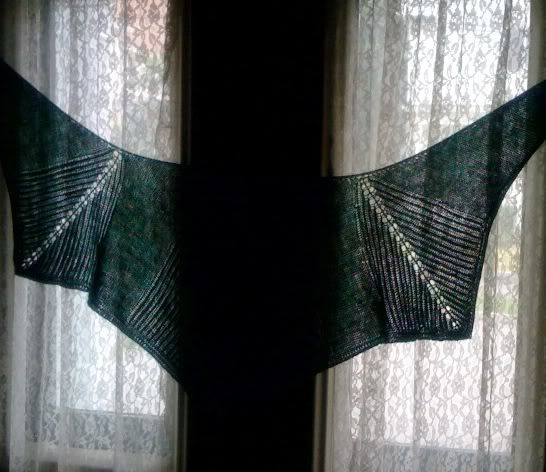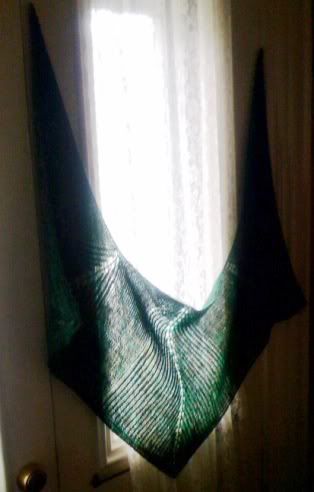 I do love it this big and I'm sure that the person I made this for will love it as it is.
My next challenge - Camp Loopy Project Two - requires 800 yards of yarn. I have chosen
Secret of Change
in Madeline Tosh Merino Light, Lowland: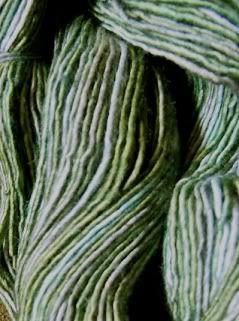 I'm looking forward to another satisfying knitting experience.