In many of my oldest needlework manuals, there are several pages of stitch patterns. Over the years, I've noticed an interesting phenomenon. In the earliest booklets - say 1800's through 1905 or so, is crochet stitch called Crazy Stitch but in later years it dies out, never mentioned again.
I find this particularly true of crochet. The stitches wan and wax in popularity and go in and out of fashion. As I've collected books and booklets that span the decades from 1800 through today, I've seen this happen and beautiful stitch patterns that were common 100 years ago are practically non-existent now. I did find one example of the crazy stitch being used about 10 years ago. A blanket posted on the internet as "diagonal crochet" used this stitch, but didn't identify it. Recently, a friend showed me a baby blanket she had made, and I recognized this stitch so it must be around.
As you've gathered by now, I've used this stitch a lot - I've made blankets, scarves, and triangular shawls with it - and each item has an elegant and complex look.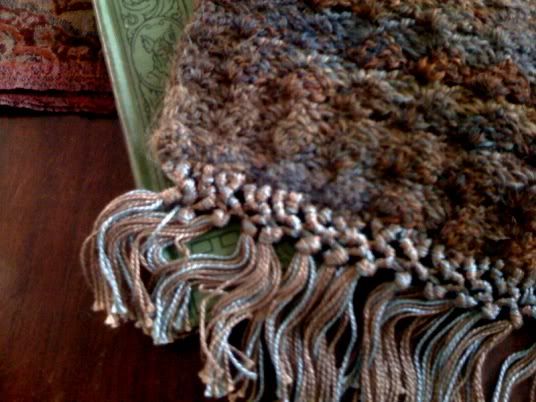 I use the directions from the 1904 Utopia Yarn Book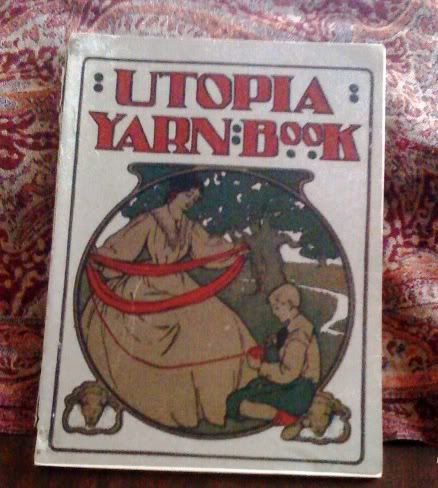 Make a chain of the desired length.
Row 1 - Make 3 dc in 3 chain; skip 2 chain and fasten with 1 sc. *chain 3; make 3 dc in the same st with the sc; skip 2 ch and fasten with 1 sc. Repeat from * to end of row.
Row 2 - Chain 3, make 3 dc in the last sc made in the first row; fasten with 1 sc in the loop formed by the chain of 3 in the preceding row; ch 3, make 3 dc in the same loop where the sc was just made and fasten as before with 1 sc. Repeat across row.
I used this stitch in my soft merino scarf, pictured: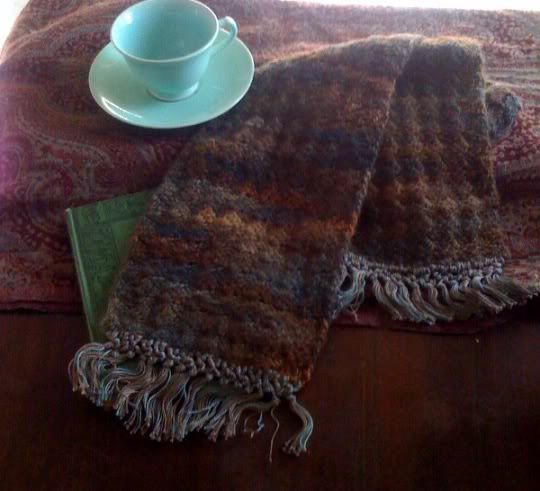 This scarf is 9 pattern repeats across and 48 2-row repeats long. I used Perle Cotton in two colours for the fringe, knotting it for the lacy look. The yarn is 100% merino sport weight, in a discontinued brand, but any soft yarn of any weight would work well.
I love this scarf because it looks like a vintage artifact, even though it's new. And it looks perfect with my camel-hair winter coat! And that's why stitch patterns should never be forgotten - they are timeless, really.
It National Crochet Month (or International Crochet Month, perhaps?) so I've been featuring crochet, but I've discovered some gorgeous Spring sweaters in my Columbia books from the 1930's and I don't think I can wait until April to show them to you!