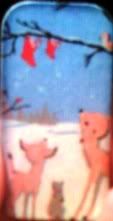 Well, we don't have snow yet - we got rain instead - but we do have silence!
I have been stymied as what to post because I am knitting on nothing but Christmas presents. And those are, you know,
secret
.
And I'm not doing very well with them either. How could my knitting mojo pack up and fly south with the talkative V-shaped Geese migrations?
Honk! Honk! Honk!
they shout overhead, and I look up and see my inspirations flying away like ribbons behind the birds.
I do truly want to knit for everyone I know. Socks, Hats, Fingerless Gloves, Shawls, Scarves, Balaclavas, Cowls... alas, nada. nul. nothing. I think I'm doing only 3 gift projects this year. Unless I get in my butt in gear.
One project I can show you because the recipient doesn't read here. Here is the Bloomsbury
Saroyan scarf
in Madeline Tosh Pashmina, colour: Bloomsbury:
I've made this pattern several times. Knit side to side, it is easily modified to suit your purpose - scarf, shawl, shawlette - and is fast simple and easy! Its a free pattern on Ravelry and one I go back to again and again.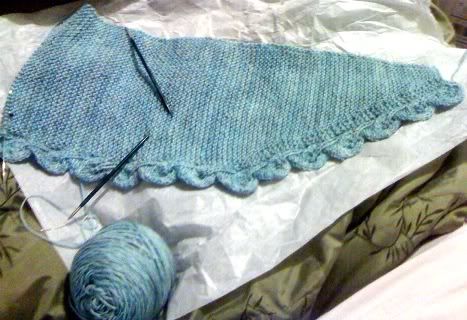 I plan to put little soft pompoms on the ends, maybe today!
But for now, I am cooking cinnamon buns instead: