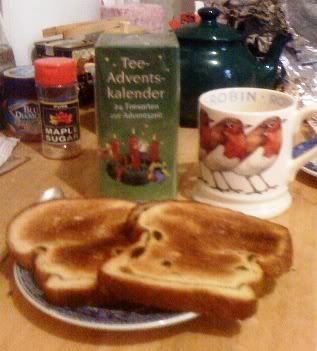 Today is a quiet day, the day before Christmas...
The Frost performs its secret ministry,
Unhelped by any wind.
The owlet's cry
Came loud—and hark, again! loud as before.

The inmates of my cottage, all at rest,
Have left me to that solitude, which suits
Abstruser musings: save that at my side
My cradled infant slumbers peacefully.
'Tis calm indeed!

Samuel Taylor Coleridge, Frost at Midnight (1798)
My day is planned: more braided bread, the Christmas eve pie, wrapping presents... and finishing presents that now must be late...
a little hint: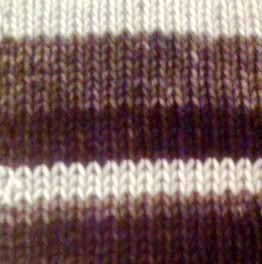 (The recipient of this doesn't read my blog, I'm sure, so it's safe to give a little view.)
I've always loved the day before Christmas, with it's air of expectation and excitement, it's purposeful preparation, and cosiness. We have had frost, and snow. It melted away overnight so it will be a green Christmas, but cold. A perfect day today for cooking and baking...and for slipping my wrapped presents under the tree.
Some presents from friends have already been opened, like this wonderful vintage Beehive knitting gauge from Marky in Australia! I love it and have been searching for one for a long, long time! Marky can find anything. He's a vintage-finder-wizard! I love the soft blue colour:
The day is moving forward and -being in the middle of unfinished projects - I have little to show for it, so I'll wish you a peaceful, productive day and get on with my work. god Jule! Joyeux Noël! bonum jule! Happy Christmas!