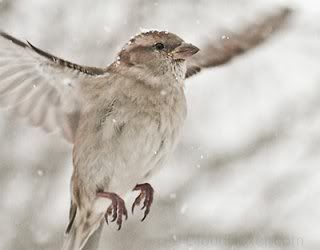 A sparrow came to nest at my house today... a lovely, humble, yet elegant and quiet sparrow..... of the yarn type: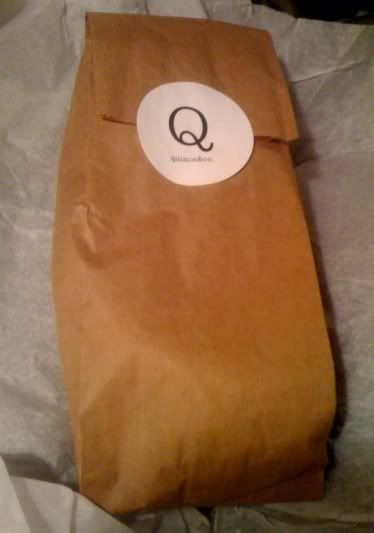 Yes, a package from
Quince and Co.
winged its way from Maine to my door. See how preciously it's wrapped in little brown bag with the artistic seal? I love these touches that announce that the contents are something to be treasured and anticipated.
and inside.... inside nestled four little skeins of
Sparrow

,
a 100% organic linen yarn in its natural neutral feathers:
The incandescent bulbs in this old house don't do justice to the biscuity pale tone of this linen, but it gives an idea. My plan is to knit the little lacy shoulder shawl designed for this yarn,
Emma
. even the name is perfect for me, calling up images of Jane Austen's heroine.
It will make a very fine shawl, soft as a vintage handkerchief once it is washed. I think I will love it. and as we all know...

...Nobody minds having what is too good for them.
~Jane Austen