Here is the Miss Marple's Shawl after I've done a few repeats of the pattern.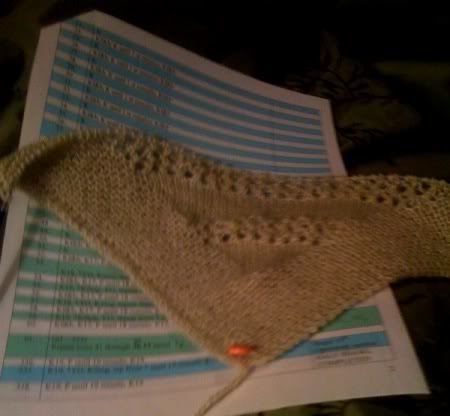 I am so happy that Piecework Magazine chose this particular pattern as their example of a typical 1940's pattern that Miss Jane Marple might have knit. It is completely characteristic of the era and is easy to complete - if you are experienced with the vintage pattern language.
I created a chart - a type of spreadsheet - for myself to keep track of the rows and the increases and decreases. After all, this pattern has 671 rows! I'm very happy with how this turning out. I can't wait to display it on my bed as my new bed shawl!
And here is a better photo of Holmes and Watson in all their butterscotch furry cuteness. They are about 7 months old.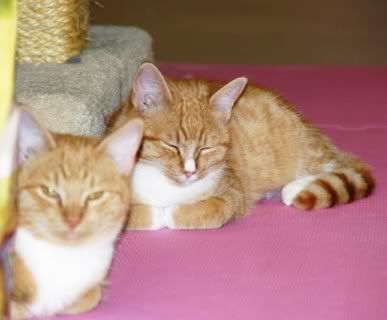 If anyone has any tips on how to make them more comfortable in their new environment or more friendly around people, I'd love some advice. They are wonderful boys, but Watson in particular is very shy and skittish and Holmes is quite aloof - very like their namesakes, I think!