Whoa! A whole lotta time has gone by since I updated. Design takes so much more time than the production part. So many times I tinked back, studied my theory and my stitches and my desired outcome and re-designed and re-counted... it's fun, it's exciting, and for me, it's very satisfying. But it's not quick.
Now my task is to take my notes and my finished items and my photos (and my memories) and write up the patterns. I'm going to do something different with this one, and I'm excited. It will be the second edition of my knitting Zine...
Here's a sneak peek: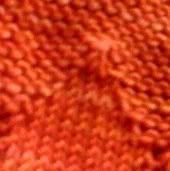 The colours have been so inspiring to work with! This is Blue Moon Fiber Arts
Saffron Jungle
and
Lucky
, both in Socks That Rock mediumweight.
There's more coming - three more in this series I think, and then I'm going to switch to making vintage underwear for a while.