April 4 07 11:36 AM
Today is a soft kind of day…the sky is indeterminate in colour, and the air is so full of incipient rain that when I look out the window, it looks like I'm underwater gazing across a clear but muted landscape. We are supposed to have several inches of snow tonight.
I have been blessed recently with some kind gifts appearing on my doorstep, the first this beautifully bunny soft baby cashmere yarn in a heather rose colour – four skeins!! That is enough for an intricate lace shawl, which is what I think I will knit with it – something from Victorian lace today. This amazing gift came from Nathalie.…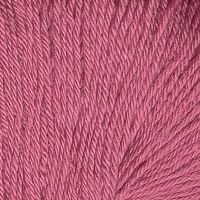 Nad sent me such a lovely birthday note and her Mom embroidered a spring sheep for me! (You may remember the wooly pine-cone sheep of this winter). I have definitely decided that I am going to make a four-sided bag with a place on each side for these beautiful embroidered sheep – made with such skill and such kind affection!
Another exciting box, from Julie included an incredible roving yarn in jewel-tone colours, several books that look so intriguing, and the wildest British candy you could ever imagine: flying saucers that are made of tinted wafers (like communion wafers) but filled with tiny round candies, a fizzy stick that bubbles in your mouth, and toffee! And………….a beautiful little bottle from the Black Phoenix Alchemy Lab that smelled oh, so wonderfully perfect and was named…SOPHIA! It is exquisite. I've been using it every day.
Right now, I'm reading a book that she sent me a few weeks ago that I think several of you might like. It's called
The Eyre Affair
, and it's a story about a society that is founded on books – everything is organized around well-know books and authors and everyone takes the name of their favorite book or author, so that there are many, many Shakespeares, for instance, (which causes lots of confusion) and the timeline of people's lives can be changed by going back in time and re-writing the plot of a novel…. Its funny and quirky and smart and all about the love of literature. I'm not done yet.
The few things I had on the needles are finished, and I was at a loss as to what I should begin now. I've settled on a long, long Chevron patterned scarf for my sister out of Barefoot Yarns Ruby River, (finishing) the leaf green linen and silk shrug that I'm making for myself, the Professor's black shawl which will have a unique design of my own devising (hmmm hmmm), and the lace shawl that I'll make with my new cashmere. I'm sooooooo surrounded by luxury yarns at this moment! (lucky me!)