This is what I've been working on...Harry Potter gloves, well...really they're Severus Snape's Slytherine gloves...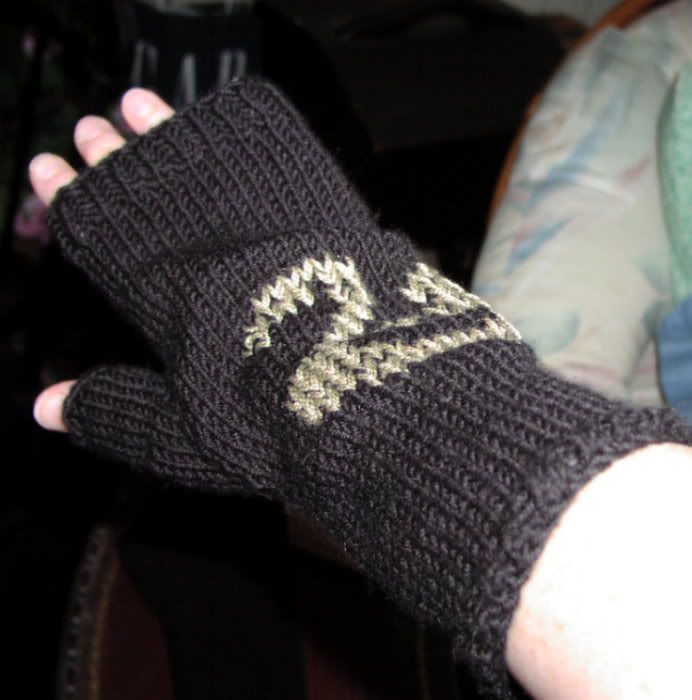 Ta-da! (modeled by a friend of mine)
The days have been rainy and the nights cold, with very bright clear stars. In a season like this, its definitely time to bask in the warm products of those virtuous needles!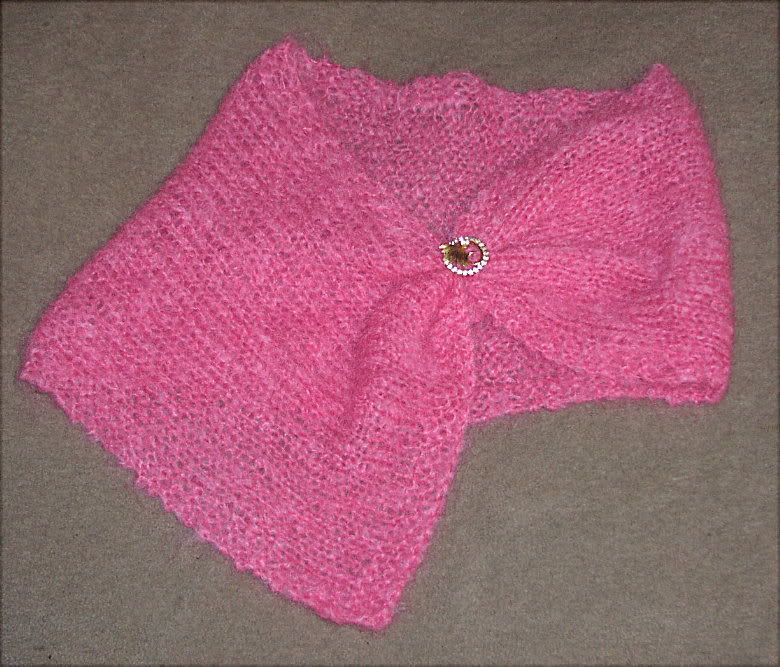 This is a mohair shawl with a cool vintage pin to close it that I found in the thrift store. Its really a softer rose colour than this picture. The beautiful soft rose yarn is from the Sheep & Wool fair, from Dorchester Farms.