I have met many nice people on Ravelry, but one of the nicest is my friend Melanie. Melanie lives in the frozen North... perhaps that is why she loves those soft yarns that you can wear so comfortably around your neck!
Recently, she sent me a package of wonderful surprises, and I was delighted to find this, wrapped in pretty tissue: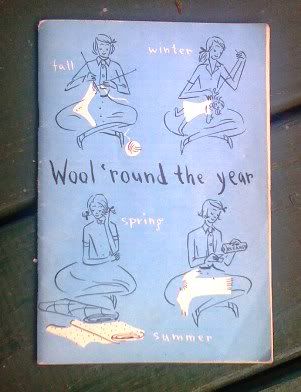 Wool 'round the Year
is an official publication of the Canadian Girl Guides from 1950. Just like the American Girl Scouts, girl guides got badges for achievement of skills, and one of those seems to be for working with wool.
This book covers making things with wool felt (puppets, needle books, lapel pins, flowers), sewing clothing out of wool cloth as well as how to shop for wool from a mill (for economy) and how to clean and preserve wool.
The very best, and largest section of the book, though, is on knitting...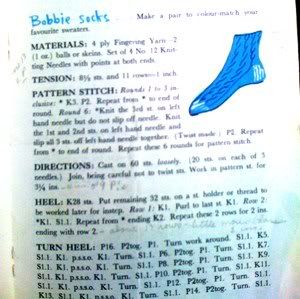 The patterns are very 50's: Bobbie socks, Argyle, "Weskits" (vests), and twin set cardigans and pullover sweaters...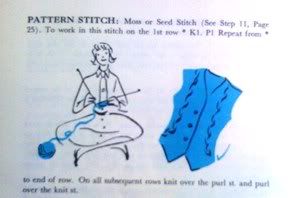 I do plan to try out these patterns. They are the epitome of those wardrobe basics and that would make Tim Gunn proud to look in my closet! I would make the cardigan a little longer (and make one of the wool felt lapel pins for it) and make the turtleneck a little looser, but their classic style is still appropriate. It would make me feel like Audrey Hepburn!
I love these Argyle stockings: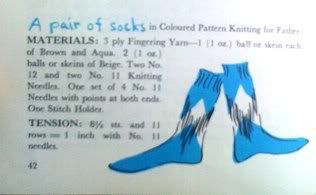 and think I should make them in sky blue with the main diamond in this colour,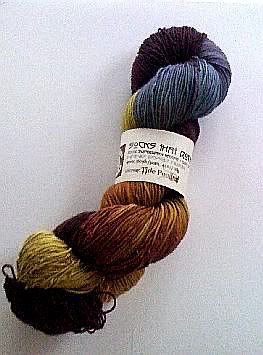 and the secondary diamond in cream or very, very pale green....